IT'S FINALLY HERE...
BOWL FOR KIDS' SAKE 2018
It's that time of year again when you register for our annual Bowl For Kids' Sake fundraiser. We are hoping to make this the best year yet, and we can't do it without you!
How can you help? It's easy! Come bowl with us on any of our three dates and one of our four time slots we offer:
March 17th, 2:30pm-4:30pm at Hillview Bowling Lanes
March 18th, 2:30-4:30pm at Hillview Bowling Lanes
March 25th, 10:00am-12:00pm OR 12:00pm-2:00pm at Yough Bowling
 Bring yourself, your family, your friends, your co-workers, your team- you can bring anyone- to bowl!
 Or, if your schedule won't let you participate with us on any of our days, you can fundraise and make a donation or be a sponsor! It really is that simple!

Start by making your online fundraising page by going to www.firstgiving.com/bbbslr  or by clicking on the Bowl For Kids' Sake March Madness image to the right. Please call 724.837.6198 with any questions or to reserve a lane for your bowlers!
---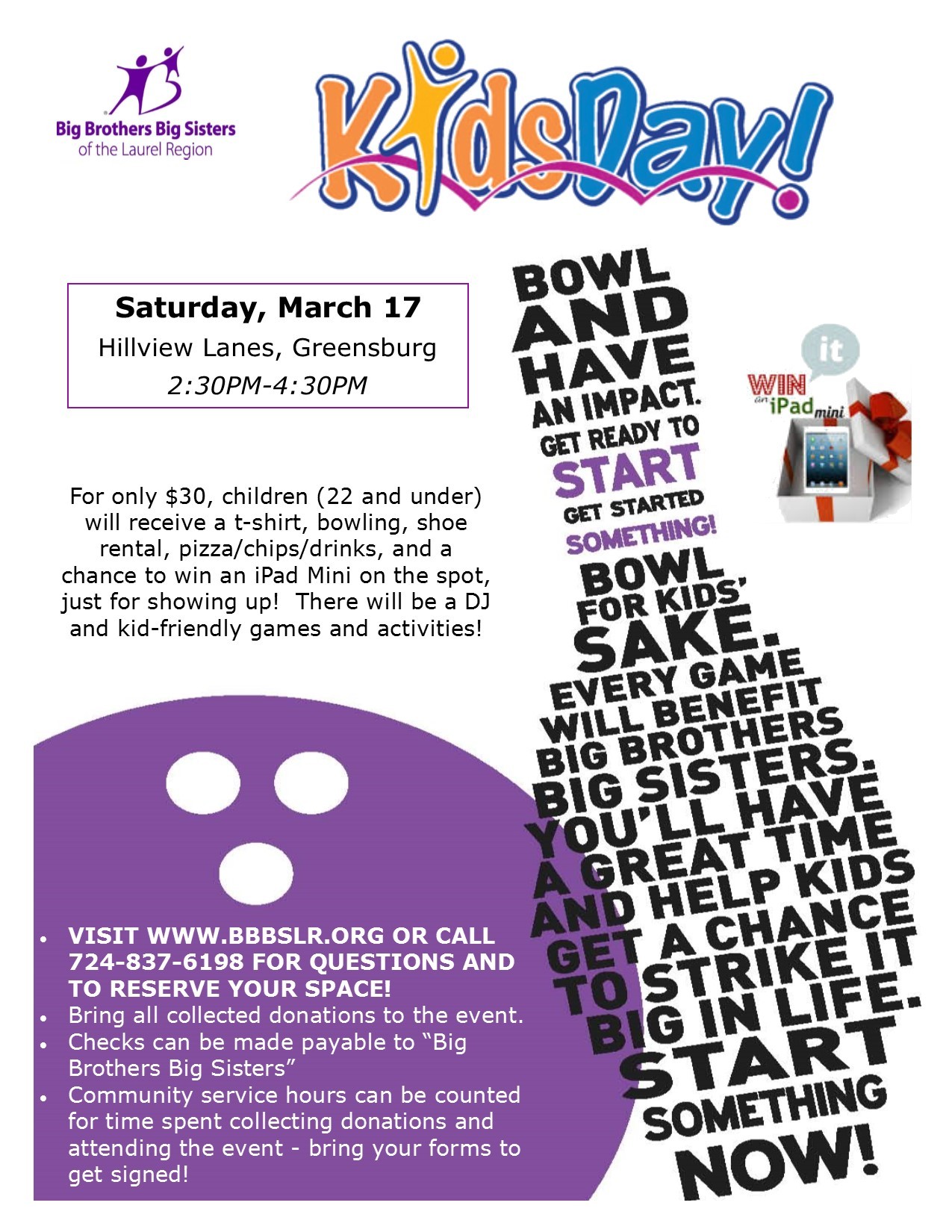 ---
 For a brochure to our event,
click here ---->2018 Brochure Bfks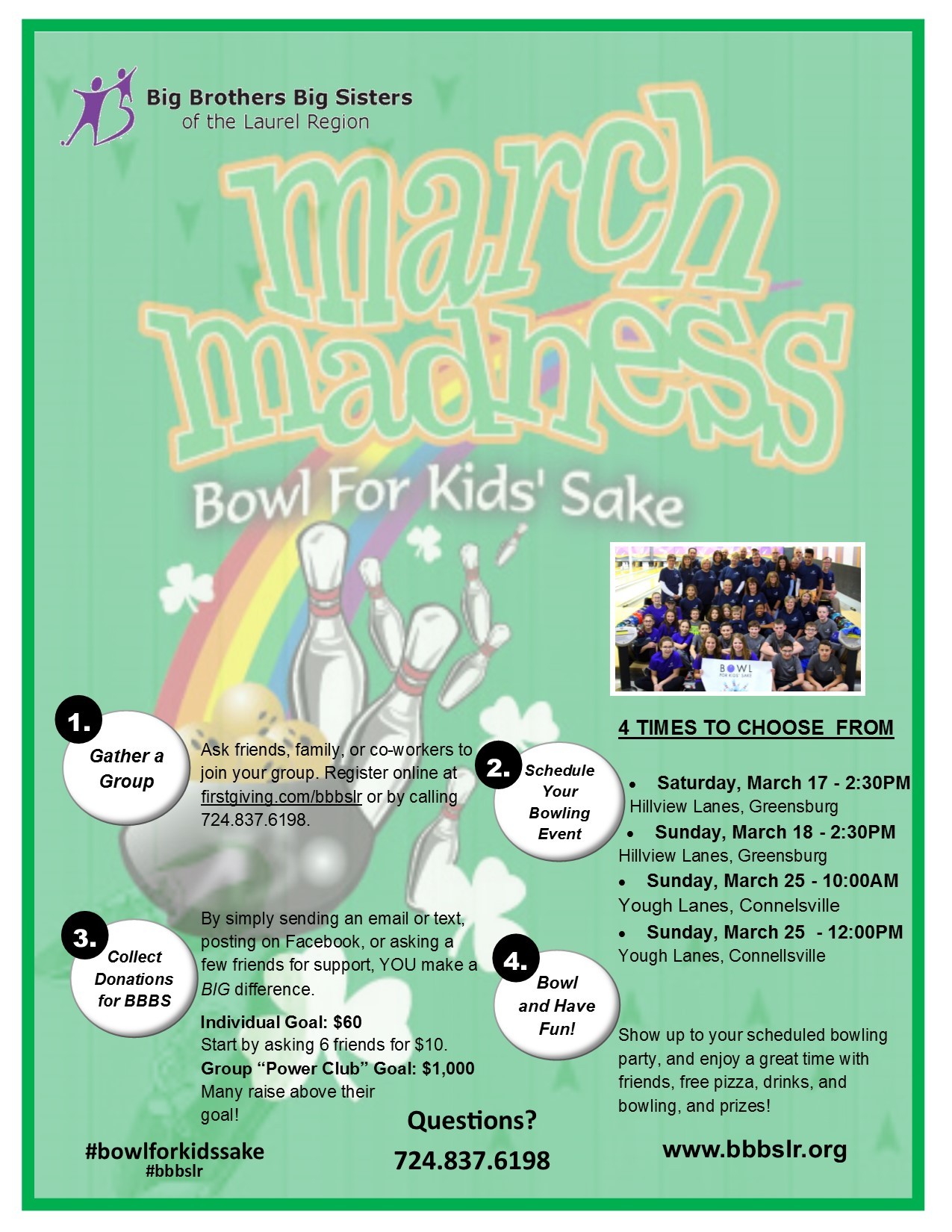 ---
Because of people like you, we are putting our children on a path to success.  What if every child fulfills his/her potential?  What if every child is set on the right path today?

Research finds that children who succeed in school are more likely to avoid risky behaviors and delinquency.  Big Brothers Big Sisters increases their chances of staying in school, achieving academically, and staying out of trouble.
Our agency is completely independently funded through donations and sponsorship.  We cannot help children in need without you. 
On behalf of the hundreds of local children and families positively impacted by Big Brothers Big Sisters, we thank you for considering a contribution - creating opportunities, fulfilling dreams, and starting something BIG through your generosity.
Hope to see you at the event!
---
For more information on becoming a SPONSOR, 
click here ---> 2018 Sponsor Letter