#GIVINGTUESDAY
You made a difference in the life of someone on Tuesday, November 27th, and we just want to say THANK YOU! Giving Tuesday is a wonderful time to remember others who need help, and you did! Congratulations on helping change someone's future!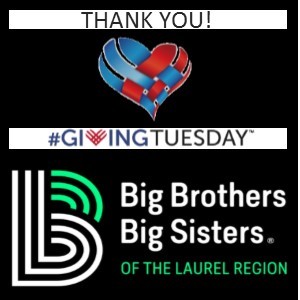 ---
Read About Big Brothers Big Sisters of the Laurel Region 
A local company is trying to inform and to call people to action in this great article. We are one of many of the great non-profits in the area. Be inspired. There is someone who needs you.
https://www.hillviewmotors.com/best-places-to-volunteer-greensburg-pa/